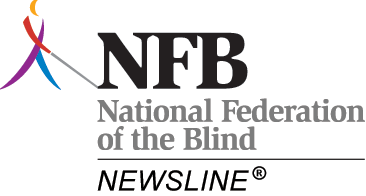 Welcome to
NFB-NEWSLINE®
Online!
NFB-NEWSLINE® Mobile Application -- NEW!
Dateline: June 4, 2012. Great news for the many iPhone, iPad, and iPod Touch users. We have just released an NFB-NEWSLINE® "app", available FREE OF CHARGE to all registered users.
This application
be downloaded from the iTunes store
and installed. Once on your device, simply login and begin accessing the service. It's that easy! With an easy-to-use interface, coupled with Apple's built-in Voice Over® software, subscribers can get all of their newspaper and magazine content, as well as television listings.
Return to NFB-NEWSLINE® Online home.
NFB-NEWSLINE®: On the Phone, On the Web, and On the Go!
©2017 All Rights Reserved - Copyright 2017 NFB